What comes to mind when you think of geometry? How do you define it? What is it that people study when they study geometry? How does an understanding of geometry inform our everyday experiences?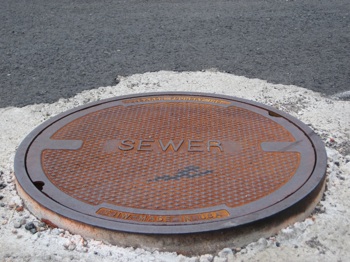 For this assignment, simply look around your house or neighborhood. Search for things that rely in some way on geometry for their
function, design, or aesthetic appeal
. For example, you might point out a manhole cover in the ground; the fact that it is circular in shape is very important to its
function
. On the other hand, pointing out a stop sign as an octagon does little to help us understand why, if at all, it is interesting.
Give me a sense of your approach to geometry by answering the questions that I posed at the start of this post. Then, list three things that you found, and for each, write a short paragraph about the ways in which you think geometry plays a role in its function, design, and/or aesthetic appeal.
Don't forget to check out the
"Geometry at Home"
gallery!